Station voice voor: Discovery Channel, Animal Planet, Cartoon Network (CN), NBC Superchannel (NBC) en The Childrens Channel (TCC).
Radi, tv commercials en video's ingesproken voor o.a.: ABN Amro, KLM, Red Bull, Mercedes, Postcode loterij, KPN, Heineken Nederland en Internationaal, Milka, Royal Bank of Schotland, Financieel dagblad, Spirit, UPC, Eneco Energie, Pathe, Vodafone, DFDS, Listerine, Finish, Colgate, Jagermeister, WeCycle, BK-pannen, Volvo, Quatar airways, De Nederlandse Bank, UWV, AEGON, STIHL, Coca Cola, Budget energie, Axanova, Domino, Cugla, Boels, Facilicom, Fast50, Duravermeer, IBM, LindenIT, Nuvaira, Politie o.a. Meos, Veteranendag, Prinsjesdag, Parship, SBS6, Pearl Rechtspraak, RTL, Simpel energie, Storecove, SVLand, Sympa, TCA, Trivago, Van Tilburg online, RAF, Wiawatch en vele anderen. TV programma's en trailers o.a. voor: KRO (kinderseries/docu), Omroep Max, The Childrens Channel, NBC Super Channel, Discovery Channel, Cartoon Network , TROS, SBS6, RTL
Webvideo's (corporate, animatie etc etc) & telefoon response systemen voor o.a.: Axanova, Blue-hub,BSA, Big data, ABP, ANWB, Budget Energie, Cugla, Cybertop, FD Gazellen , Defensie, Dometic, Domino, Duraflow, Dura vermeer, Elocta, Facilicom, Fikmboetiek, Freezelab, Heineken, Holaira, IBM, Hornbach, Innovate, IT-masters, Linden IT, Makro, Meos, Nuvaira, Parship, Peak IT, Spitters, Staatsloterij, Storecove, TCA, Trekhaken, Trivago en vele ande
Mijn eerste radiocommercial voor Pepsi-Cola. Cassettebandje van tierende 'Jack'  meegekregen na de opnames in de studio (nu Desmet). Overigens smeet hij ook alle tapeopnamen die overbodig waren achter je aan als je de trap afliep :-).
Bureau: FHV/BBDO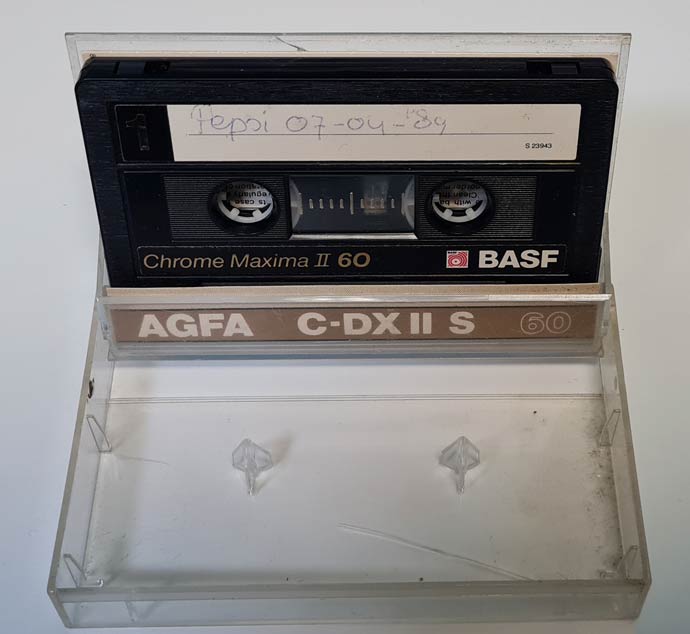 Twee te gekke tracks uit de nineties: Who the hell chopped Frank en Oenga Oenga!